Webtron has over 7 years experience delivering high quality professionally streamed Webcast and Webinar to many medium to large companies and  Australian Government organisations.
Webtron will provide everything that is needed to conduct a live webcast so there is no need to install software, hardware or worry about licenses.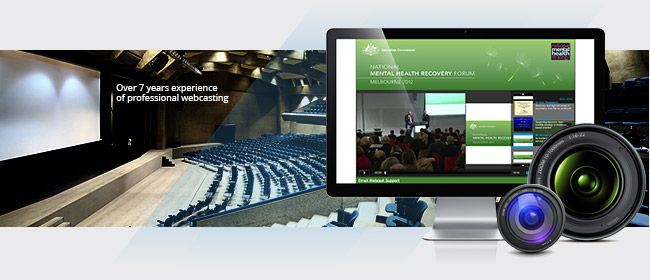 We understand that mobile devices are something that people rely on heavily and use on a daily basis, so we have integrated Apple iOS mobile streaming to every webcast event, which is accessible live or on demand.
Webcasting can be accessible anywhere, anytime with an Internet connection. Webtron also provides an online archive to help maximise your return on investment. This valuable webcast  content can then be distributed to share and use anywhere, anytime.
Here are some of the benefits of a Webtron Webcast and Webinar:
Professionally filmed and with an onsite cameraman and webcast engineer
Custom company branding
Synchronised PowerPoint presentations or video presentations
Access anywhere and anytime
Apple iOS streaming
Online archiving for future reference
*Webtron has recently introduced webcast viewing screen presentations options. 
Webcast Viewing Option A, Traditional viewing screen
Webcast Viewing OptionB, Modern viewing