A successful website is one which meets customer needs and assists in meeting and exceeding organisational goals. Unfortunately, no website can attain this level of success without the appropriate marketing tools and strategies. 
Online Marketing Tools are a combination of Google Analytics and Omni channel marketing services designed to promote your business and increase brand awareness through internet exposure.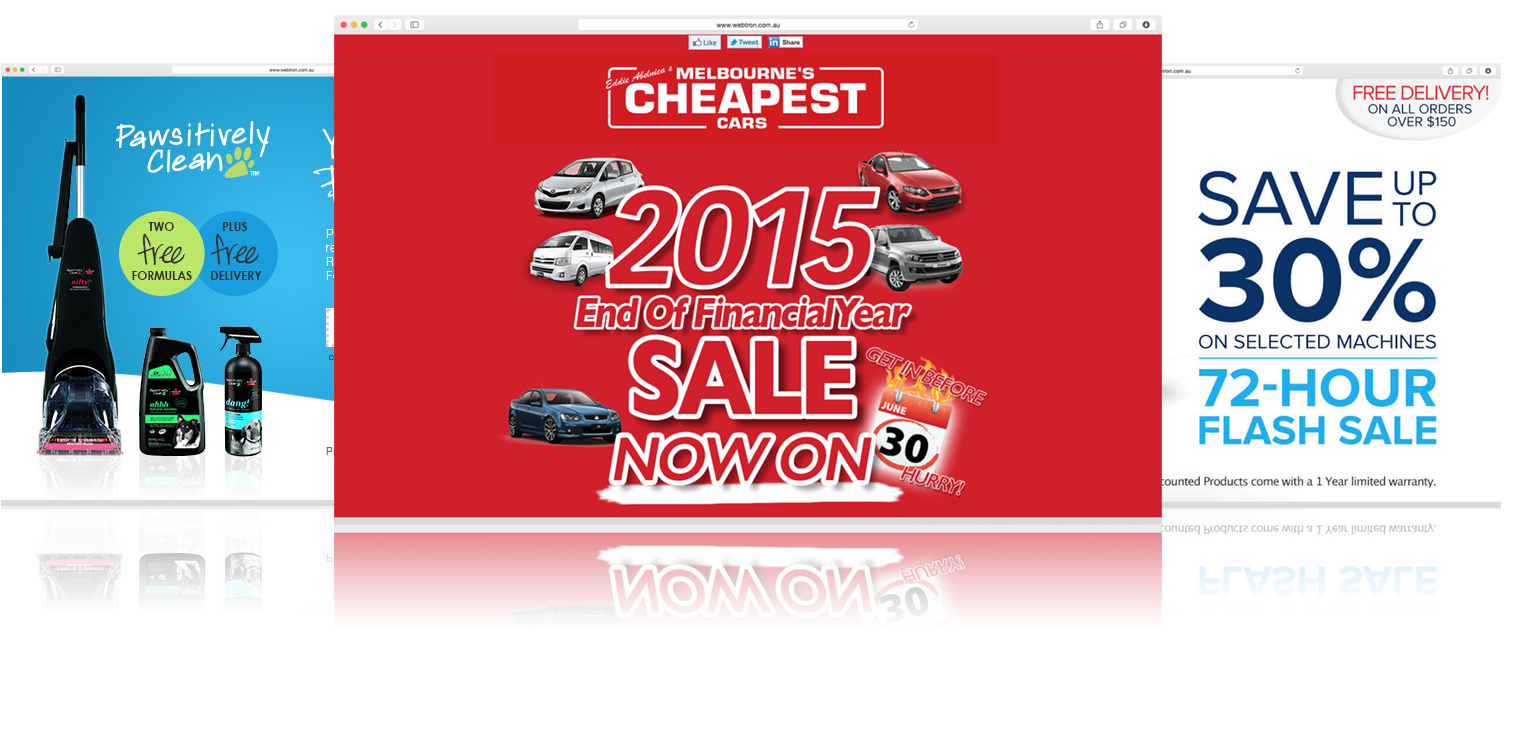 Webtron can help by creating an online marketing strategy to help you gain marketplace traction and drive sales outcomes.
Webtron has a lot of experience and proven success with Email Direct Marketing, Google Adwords, Re-marketing and Website Analytics and other out of the box strategies for our clients. We develop an online marketing strategy after learning more about your business via consultation discussion and planning meetings.
The ideas generated from these meetings will generate a successful Online Marketing campaign game plan specific to your needs.
Some of the Online Marketing services that Webtron can help you with:
Google Adwords and Re-marketing
Website traffic analytics
Email Direct Marketing (EDM)
Custom home page banner campaigns
Social networking banners and promotions
Social networking video (such as youtube)
One popular online marketing campaign strategy many of our clients choose is to compliment your online marketing spend via various complimentary marketing methods at the same time. A proven simple example is to run a targeted Google Adwords, Email Direct Marketing with matching campaign promotional banners on your website homepage and in social media pages.
If you have an idea that doesn't quite fit into the categories above we would love to talk to you about it. Webtron can help plan and implement a campaign with you; contact us now.