Most Searched Fashion Websites By Australian Internet Users
Published on April 9th, 2014
According to Google trends the top 10 most searched fashion websites for 2013 by Australian internet users were: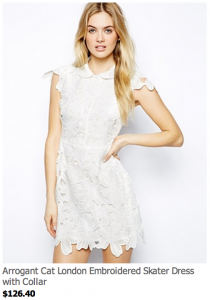 Most Searched Fashion Websites in Australia for 2013 … And the winner is ASOS
These figures are quite interesting from an online e-commerce perspective.
The number 1 most searched fashion website from Australia in 2013 was UK based and exclusively online retailer, ASOS.com. ASOS.com has added the incentive to buy online for Australian shoppers, by offering free shipping to Australia.
This clearly demonstrates the global power of the internet that an exclusively e-commerce online store based in the UK can be the most popular fashion industry search from Australia.
ASOS.com is based in the UK and is an online-only fashion and beauty products website. Sales for the financial year ending 31 August 2013 were £753.8 million. ASOS reported in 2013 a jump in pre-tax profits from £15.7 million to £30.3 million, with sales up 46% at £495 million. If you haven't yet heard of ASOS.com not to worry, the demographic they aim at is 20 somethings.
Encouragingly for Australian fashion retailers the next most popular fashion google searches in order of popularity were Myer, David Jones, Country Road and relative newcomer Forever New.