What's a webcast?
Published on October 29th, 2012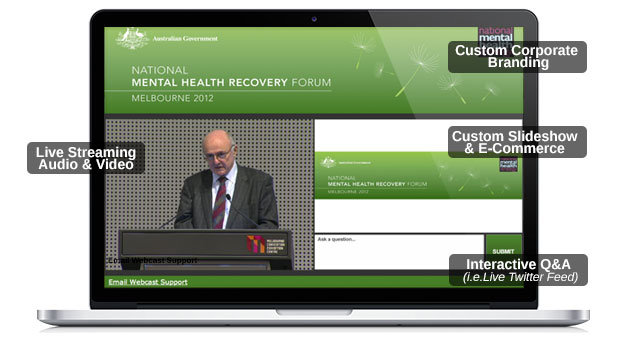 A webcast streams video across the internet to many simultaneous listeners and viewers.
Similarly, sometimes a webcast is referred to as a 'Webinar'. 
All this means is, as well as streaming video the presenters of the webcast can interact with questions or polls from the viewing audience, allowing for a level of interactivity.
A modern form of webcast interactivity can be to incorporate and include the use of a Twitter feed. Similar to how it used in the popular current affairs ABC TV show, Q & A. 
A webcast can either be distributed live or recorded to be made available on video on demand.
Please note a webcast is not the same as web conferencing. A webcast is one to many- while web conferencing is many to many. 
Corporate webcasts should be professionally filmed and produced.  
It is of primary importance webcasts are designed to ensure quality, reliability, functionality and 'ease of use' simplicity for viewers.
To learn more view webcasts packages.