Business Online Solutions
Published on February 1st, 2015
Business Online Solutions
New Online Ideas, Open Channels, Increase Client Engagement
Webtron has been helping Australian businesses generate improved online user experiences and engagement since 2007. We are experts in the development of online sales and marketing strategies. This is because we design, develop, innovate, and we build opportunities, not just build websites.
At Webtron, we put your business first. At Webtron, we work to understand your business through our initial consultation and website conceptualisation meetings, then generate new business ideas and develop new innovative ways for you to reach your customers online via your website.
By doing this, we aim to build your business the competitive edge online.
Contact us at Webtron to see how we can help provide your business online solutions.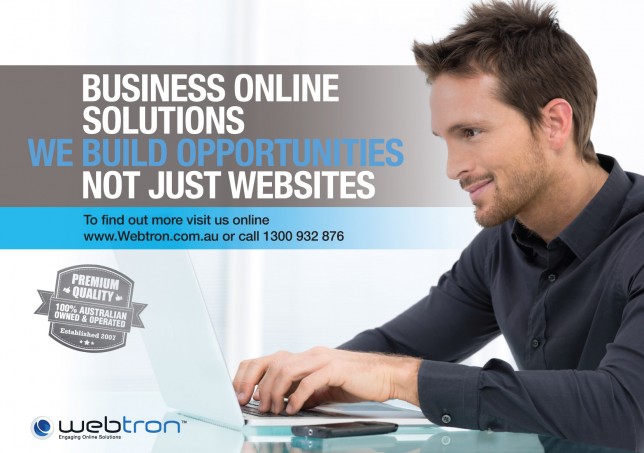 Is your website built for 'Responsive Web Design'? The ability to deliver a consistent user experience across mobile and desktop devices. It's now a must-have feature for every website.
Call us now to improve your website, develop a web app, improve online marketing or call us and discover some of our other business online solutions that may benefit your business.