Cloud Integration for Business
Your go-to experts in API cloud integration
Webtron is well-known for being the experts in API integration. We provide businesses with seamless and more efficient ways to manage business online. Cloud API integration is the enterprise solution for achieving this. 
A new way to connect, communicate, integrate and manage 
API Cloud Integration is simply the process of connecting your online stand-alone business applications and systems. With this technology, we have the ability to connect, communicate, integrate and manage these stand-alone functions in one place.
We make things as simple as a click of a button
Manage the many aspects of running a business, including sales, accounting, reporting, invoicing, receiving payments, websites, ERP and email marketing all in one place.
We employ a no-nonsense approach to APIs
Think APIs sound complicated? We chat with you and your employees at business level to ensure that nothing's left out from a strategic level. Then we convey that knowledge into code to help you achieve your business efficiency goals. 
We make your work life easier
We create logical workflows that allow you to automate your business functions in no time.
Tailored for you
Our custom-built solutions are tailored for every individual business. API Cloud integration is a great way to view and manage your business's administrative functions. Webtron's API Cloud Integration solution is: 
One system;
Highly customisable;
Secure, with controlled access between multiple online systems and applications; and
Automated and synced data, in real time online 
Made to save your business time and money
Streamline your accounting processes with Xero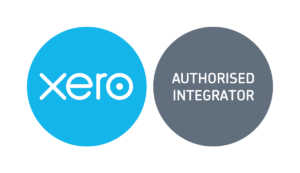 Webtron have recently partnered with Xero one of the world's most innovative cloud accounting software companies to become an authorised integrator of their product. 
But Xero is just one example of the potential gains you can make from API integration.
With Webtron's cloud integration solutions, manage all aspects of your business from your own website including:
Sending direct mail campaigns using a mail client of your choice;
Syncing data and catalogues between multiple systems;
Sending invoices and receiving payments;
Sending and receiving emails; 
Generating reports with data from multiple systems; and
Linking your e-commerce payment gateways with your site; 
And the best part is, that with Webtron, this solution does not involve moving from your existing external platforms, unless you decide you want to! 
For an integrated solution that will streamline your cloud business applications, call Webtron on 1300 932 876 or contact us here.