Jim's Mowing Website
Published on December 16th, 2019
Jim's Mowing website designed and built by Webtron
When creating new websites, trust is a crucial component.
You want to know that you're working with web designers who have done it all when you entrust your company's online presence to them. We at Webtron have collaborated with numerous recognisable household brands.
Jim's Mowing's new website, www.jimsmowing.com.au, was created to be accessible on any mobile device with ease. The website has also been created to manage a significant volume of daily website visitors and to be secure.
This website is an online sales and marketing lead generation Colossus. 
Something Webtron is very proud to have successfully delivered.
This December, we're proud to introduce a new website for the iconic Australian brand, Jim's Mowing.
Take a look at the new Jim's Mowing Website website here.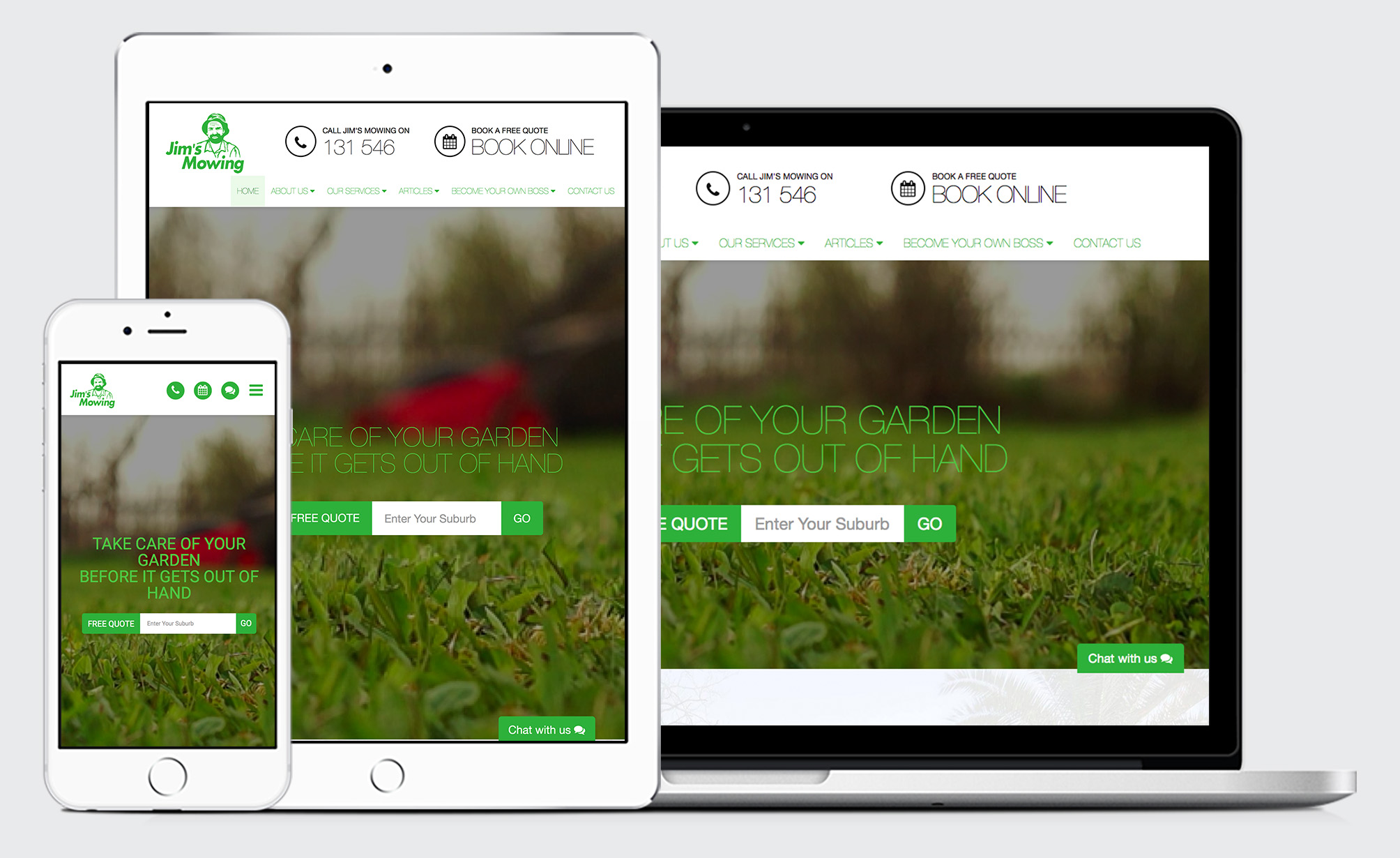 Webtron – the Web Designers behind it all
We're delighted to have helped Jim's Mowing and perhaps your business is ready for webtron to help it grow online.
Contact us now to see how we can help your business on 1300 932 876.