How to Use the Power of Video on Your Website
Published on August 9th, 2012
How to Use the Power of Video on Your Website
If you have not been using videos on your corporate website, you might be missing out on multiple fantastic promotional opportunities.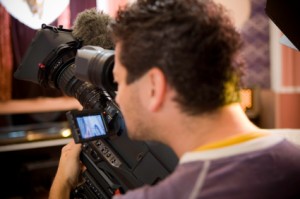 Using videos have a huge number of advantages, not least of all that it will improve your SEO by increasing your relevant content. Also, users are likely to share clever and entertaining videos. This could mean that your business will be promoted by your viewers to all of their friends and family. Videos can also help you to explain a complicated concept in an entertaining way, demonstrate a product or tell your visitors about some exciting news.
Delivering your message succinctly is key
Using short films in your corporate website is not as hard as you think. Just keep these important tips in mind:
When you are making your first video, keep it simple. It's harder than you think. So don't try to be too ambitious with your first one until you get the hang of it. A simple film with one person talking in front of a simple background is a great place to start.
Don't make your videos too long. Your customers might be surfing their site on their coffee break. They might not have time to watch a film which is 10 minutes or longer. Typical videos work best when they are under a minute long. They also work well when posted on social media. However, keep videos on your website under 5 minutes max.
Make it clear from the description and the beginning of the video exactly what the video will be about. Good topics for videos are "how to" demonstrations, interviews, virtual tours, film trailers or any other content which is difficult to display in written form.
Do you have a specific action that you would like visitors to take after watching the video? Maybe you want them to subscribe to your YouTube channel or signing up for your mailing list? Make sure you provide this information asking them kindly to do so at the end of the video.
Get people involved! Encourage your viewers to comment on the video by asking an engaging question which they can respond to.
Consider if you have a video which starts automatically when a page loads. Some customers hate this! They might have their speakers turned up and be surfing the web in a quiet workplace or café, only to have your video come blaring through making everyone jump! Let your visitors click the "play" button when they are ready to watch the video.
These are just a few things to keep in mind if you plan on incorporating video into your corporate website.
Author Bio
Webtron can assist in building the functionality to easily upload and display footage on your website. Contact us to see how we can help your business online.