The New SK Partitions Website
Published on May 10th, 2019
SK Partitions
SK Partitions originally came to us with the goal of splitting their website into two businesses: partition hiring and buying.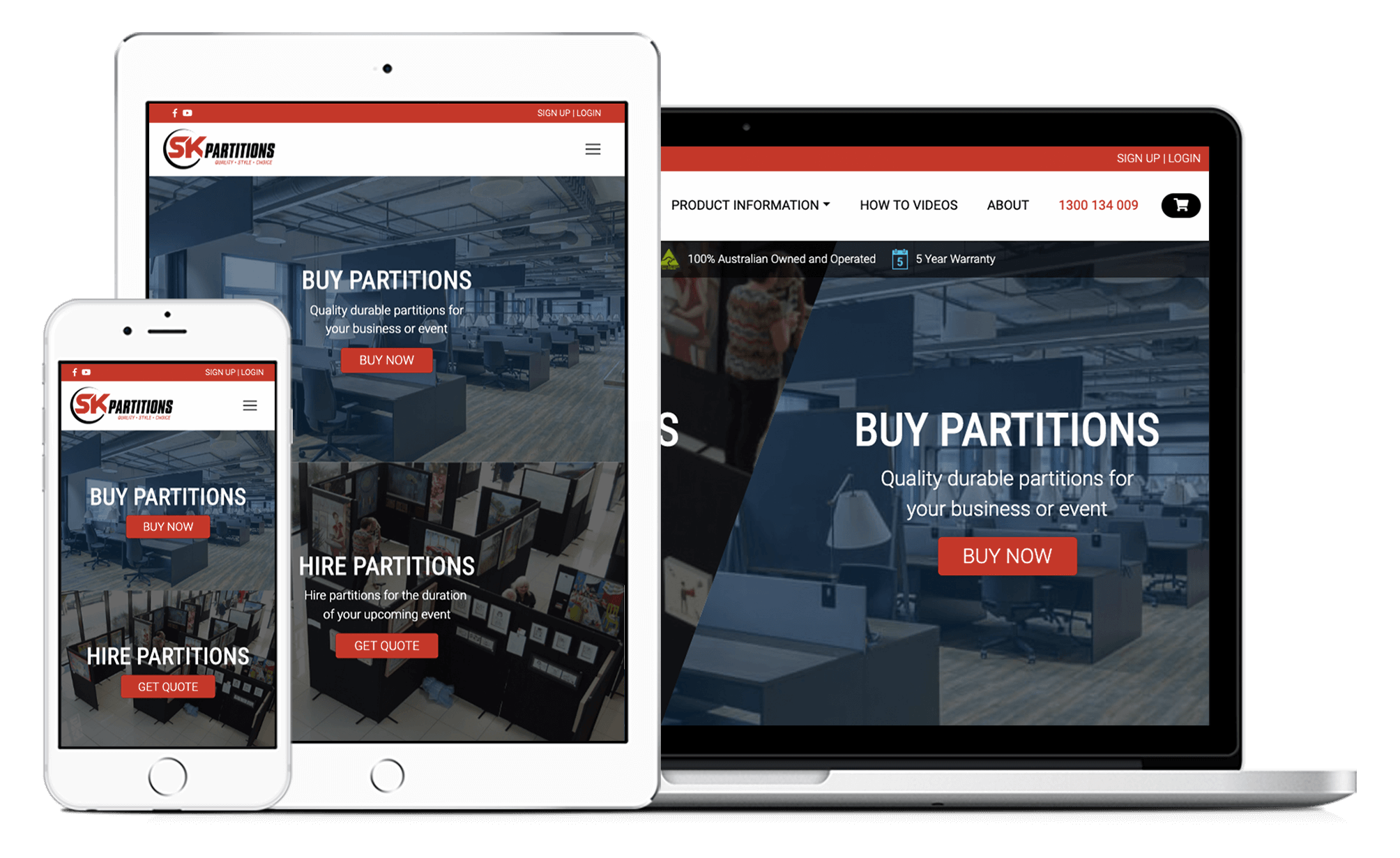 Different components from each aspect of the business had to be included in the website. For instance, Hire Partitions integrated the "Get Quote" with the booking calendar. While the "Buy Now" button included a check-out feature. Each divider may be customised, with several sizes and add-ons being offered for each choice.
Once the partitions were prepared for distribution, we also included HTML autoresponder emails with unique PDF templates. We switched the clients onto one of our dedicated hosting servers, and hey presto! Check out the new website here.