Social Media For Business
Published on July 15th, 2015
Social Media For Business
The era of the "passive consumer" is history. Communication between customers is not only a matter of a business intercepting a customer on their day-to-day activities. Rather it's more of a matter of where a customer can find a business. Today's business success revolves around how a company is perceived its clients, both physically and online. Managers must take advantage of a number of changes in how customers interact with brands in order to thrive.
One of these pivotal business changes is the addition of digital technologies into communication and advertising strategies. Social media is used to connect with, guide and inform consumers through the cognitive journey of the consumer decision-making process. Despite the fact that social media can be a very powerful and wide-reaching marketing tool, many marketing managers fail to employ it within their budgets.
For the majority of younger generation Internet users and an increasing number of corporate professionals, consuming and interacting with corporate businesses on social media is the norm. Essentially, a business that can not be found on Google doesn't exist. Many traditional marketers do not realise that social media can be used to engage customers, shape consumer perceptions of the brand, and foster communities through relevant and captivating content.
What is content?
"Content" is a tricky word. But in digital terms, content refers to any piece of information or communication posted to an online forum for public viewing. Either a business or its customers can write it. Examples of online content includes:
Posts – Images, Videos or Written
Reviews and feedback on your website (i.e. www.*YourBusiness*.com or www.facebook.com/*YourBusiness*)
Reviews and feedback on third-party websites (i.e. www.Blogspot.com)
Social media or content marketing is about immersing the right customers in your brand in a cost-effective manner. Encouraging positive interactions with your brand on a social level will essentially promote positive purchase behaviour in the long term. You can use social media to enhance your brand's broader engagement levels. This is achieved through the ability to like, share and involve others in the content that you post on your social media channels.
So where is this all heading?
Modern day customers are changing the way they think about our brands. They want customisation, various points of contact, control and convenience. It is no longer a matter of determining "where to find the consumer" but "where the consumer can find us." Our businesses need to infiltrate as many online avenues as possible in order to exist in an increasingly digital and competitive business world.
This is where Webtron can help out. Webtron will create an integrated website for your individual business needs, but we won't just leave you there. Webtron can help you sell more through our additional search engine and email direct marketing services.
Content-based platforms.
Take advantage of your marketing platforms and engage your customers through a number of creative social outlets:
Facebook
Twitter
LinkedIn
Google Plus
Instagram
YouTube
Pinterest
Direct Mail
Corporate and Social Blogs
Micro-blogs
Forums
Ratings
And much more.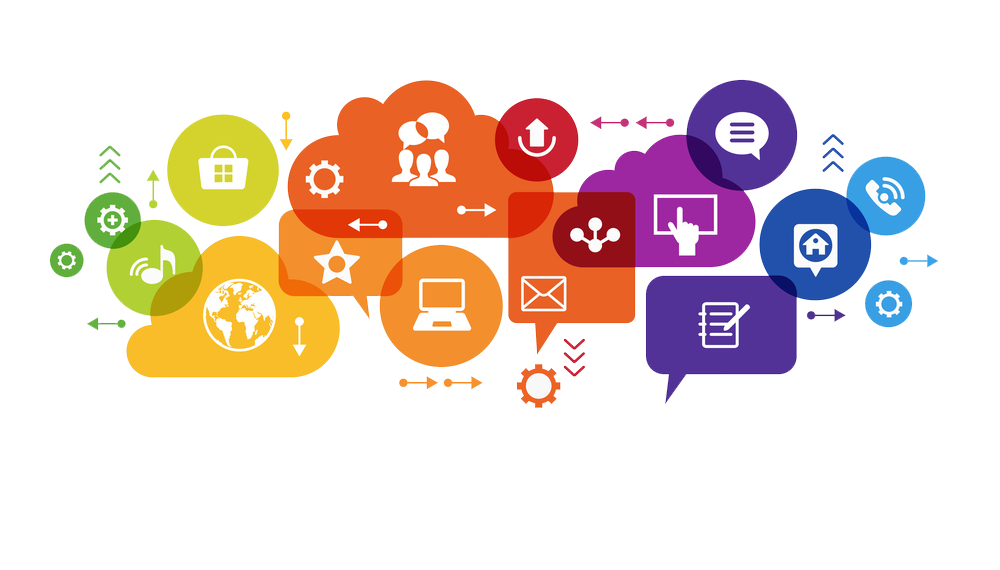 Your customers may not necessarily use all of these online channels. However they may favour a certain few. But imagine if your business was accessible on ALL of these social mediums. Combined with an outstanding, user-friendly website and flawless customer service, your business has the makings of a strong online presence. The ability of people to like, share and give feedback on your business content would be wide reaching and reap countless benefits for you and your business, for a fraction of the cost of traditional TV and radio advertising.
Why use social media?
Gone are the days of having to worry about what TV or Radio slot would best showcase your 30-second advertisement to your customers. Through adopting these social media platforms as a hub to display your business content, your business has the ability to:
Generate more leads
Boost brand awareness
Improve your business's Search Engine Ranking
Engage and interact with potential and existing customers 24/7
Encourage more customer interactions through community-based web-sharing
Display branded content for a period that is available to customers long after it has been posted
Create loyalty for your brand outside a commercial setting
Tailor your content to engage your customers with your brand on a universal scale. This is one of the best things about social media in this day and age. So by reading this blog today, we encourage you to rethink your digital marketing strategies. Does your current online strategy allow you to share and engage captivating content with your existing and potential clients?
Talk to Webtron today to see how we can help satisfy your business needs.