Web Design and Development
Webtron provides professional Web Design and Development services to medium to large businesses and government organisations.
Webtron helps businesses to drive business outcomes online to increase market penetration and improve their online presence.
Our websites are modern and functional, which have been designed and developed specifically to meet a clients specific business requirements.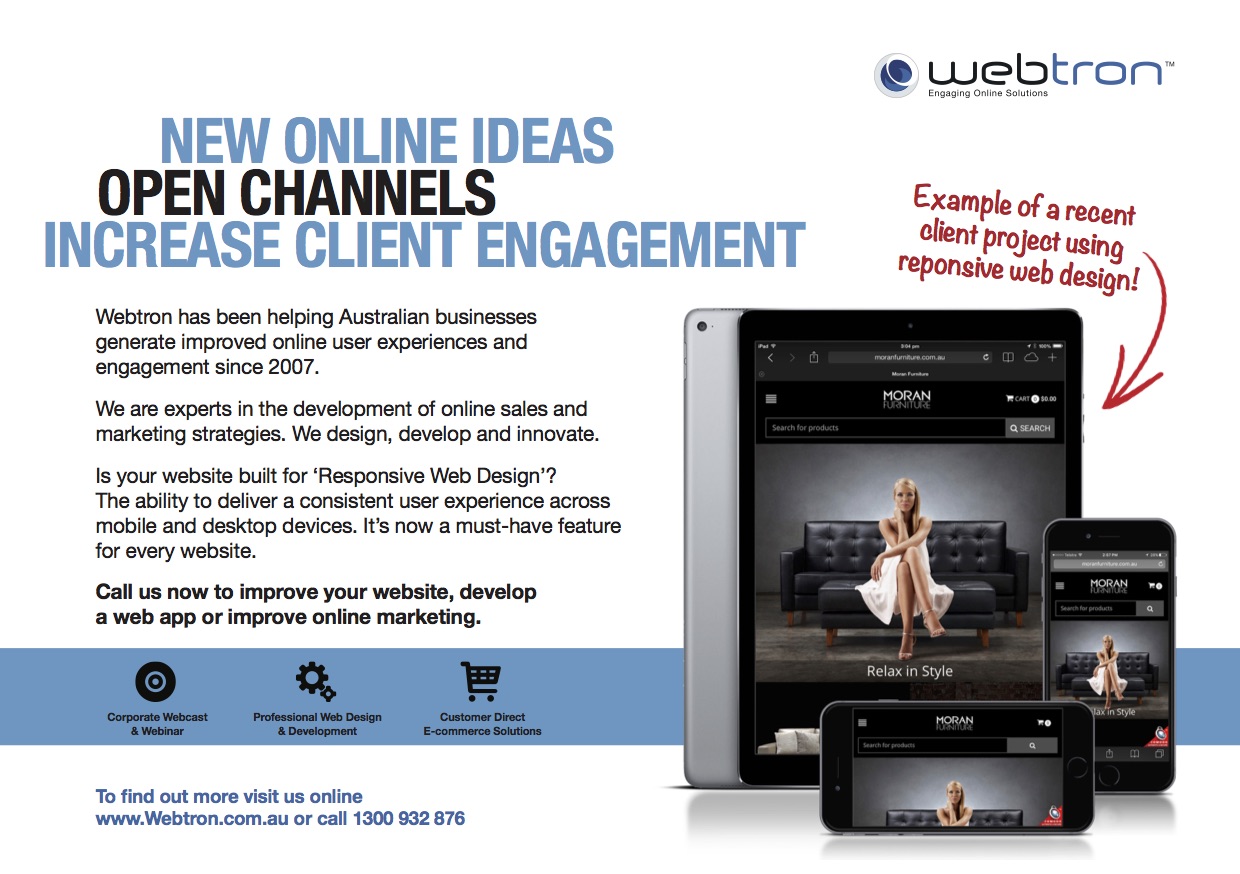 Webtron provides services covering and not limited to:
Graphic and stylishly designed websites
Business and outcome driven websites
Mobile and responsive web design websites
E-commerce websites
Auction websites
Microsites

Content Management Systems (CMS)
Custom Web Design and Development
Online Marketing and Email Marketing
Analytics
Website Hosting
Support