Cloud Integration – How Can it Help My Business?
Published on May 30th, 2016
How Can API Cloud Integration Help My Business?
Over the years, cloud integration business applications have maximised efficiencies for businesses around the world.
The work that was once handwritten on paper, or stored in filing rooms never to be touched again, has since been replaced with the introduction of computers, followed by the Internet, and now the cloud.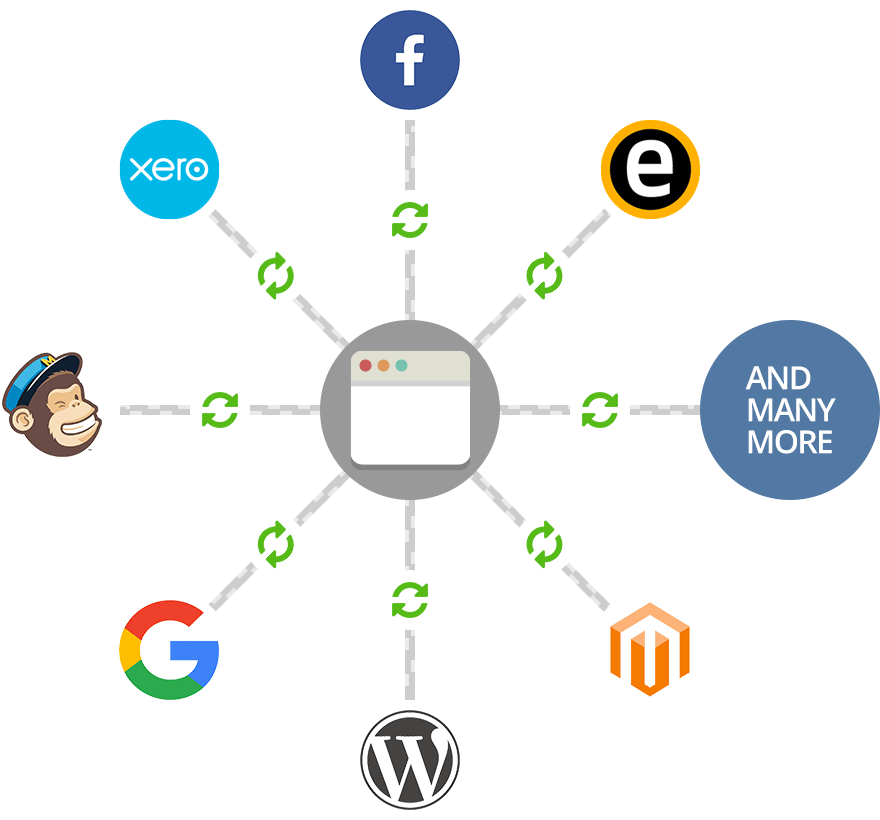 Within the past decade, we have also used a number of online technologies external to our business, predominantly to make business easier for us:
Automation is the future.
When you think about it, dealing with these different sites to manage your business might become a bit overwhelming, especially if you're using a different company for each of these tasks. Over time, these tasks become silo-ed and fail to talk to each other, resulting in the need to use multiple logins, windows, and tabs when using them. In fact, you might be struggling yourself to keep up with each of these activities. This results in a lack of efficiency, lost insights, and more room for error.
Cloud integration is the process of linking these online technologies together, so that you can manage anything from Accounting, Email Marketing, Customer Relationship Management, Invoicing, Sales and Website Content all in the one place.
With Webtron's cloud integration solutions, manage all aspects of your business from your own website including:
Sending direct mail campaigns using a mail client of your choice;
Syncing data and catalogues between multiple systems;
Sending invoices and receiving payments;
Sending and receiving emails;
Generating reports with data from multiple systems; and
Linking your e-commerce payment gateways with your site;
Streamline your business and maximise efficiencies internally by automating your administrative functions. Our solution is a custom-built enterprise solution, that will help your business succeed in the long term.
Why not ask us about it today? Contact us at Webtron now.