Global Business Auctioneers and Valuers
Published on April 28th, 2016
Creating Driven Solutions for Global Business Auctioneers and Valuers
Introducing our latest site to hit the net, www.globalauctionsvaluers.com.au is a branded hub for all things business assets.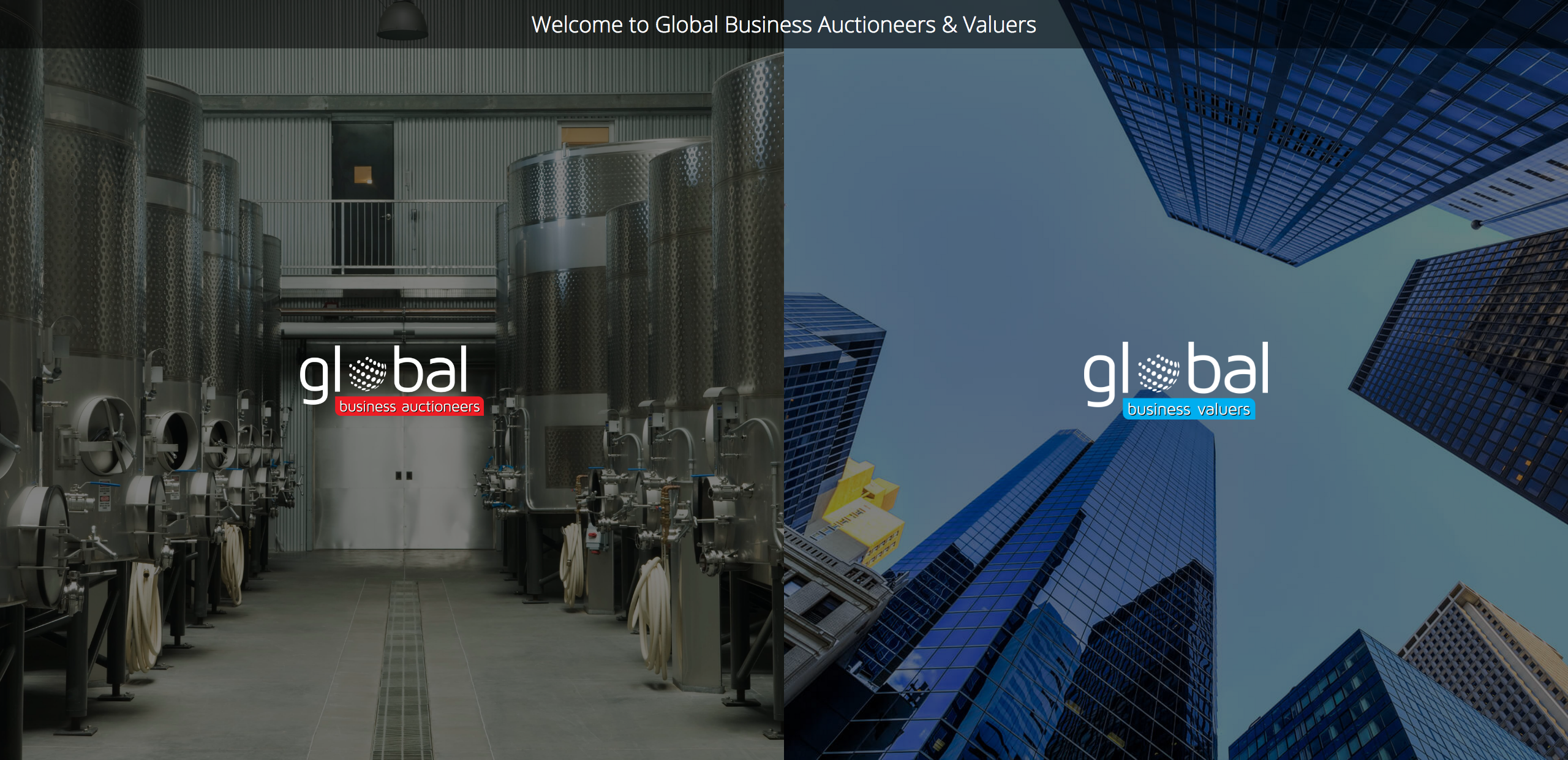 Global Business Auctioneers and Valuers are an Australian based company specialising in the valuation and auction of business assets. Global Auctioneers and Valuers have two physical locations in Brisbane, and in Melbourne. When Global Business Auctioneers approached us with the need for a new website, Webtron suggested the idea of verticalizing the Global Business Auctioneers and Valuers website into two branded hubs. This would allow Global Auctioneers to focus on building each side of the business, whilst redirecting the right clients to their desired sides of the business with as little confusion as possible.  
This Global Business Auctioneers website is centralised around business asset auctions. Global Auctioneer's predominantly uses an online timed auction approach, similar to eBay to sell business assets to hundreds of online bidders. With a new state-of-the-art website, and a new clean and corporate image, as well as their new interstate physical location in Melbourne, we can expect that Global Auctioneers will continue to grow from here! 
Global Valuers focuses on the valuation of business assets. Their approach is consultative, with over 30 years of experience in the industry. 
The new global auctioneers websites each highlight the need for companies to streamline their businesses, giving website visitors the most relevant information as soon as possible. With over 50% of websites now being accessed on a mobile or tablet device, it is more important than ever to give your website visitors the most relevant content in as few clicks as possible. Whilst responsive web design is important, the ability of your customers to navigate through your business offering is just as important when promoting yourself online. 
Ask Webtron what other creative ideas we have under our sleeves for your business here!