🎞Website Video Homepages. Simple. Seamless. Video.
Published on February 13th, 2023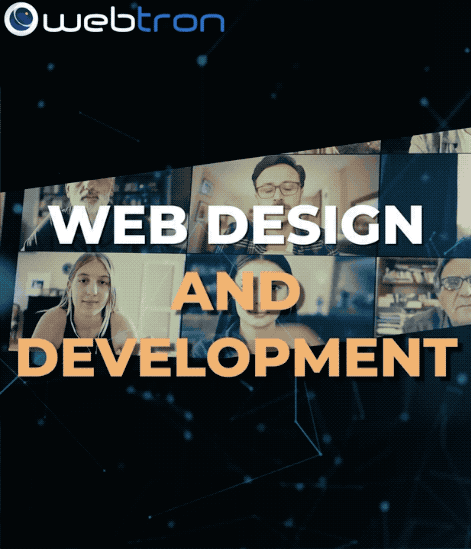 .
🎞 Optimised Website Video Homepage.
Give your business website video homepage the competitive advantage it needs.
Website video backgrounds for your website homepage.
And make no mistake website video homepages look fantastic!
It's simple, seamless, video and it's not going to go away.
🎞

Website Video Homepages are a great way to get your business noticed online.
Here's are three new video homepages webtron has recently completed for:
🎞

Why video backgrounds are the hottest web design trend this year.
The use of video backgrounds is rapidly gaining popularity as the go-to homepage design style on the internet. In 2023 and 2024, this trend is will become even more prevalent.
Previously, the slow loading times of videos on laptops and desktop computers due to poor hosting, slow internet, and website speeds led to a poor user experience. To combat this, web designers adopted a simplistic approach using traditional layout with static or rotating picture banners on the homepage, which was effective but lacked creativity and imagination.
However, with advancements in technology, it's time to embrace the innovative and visually appealing trend of video backgrounds for your website's homepage. This design style works seamlessly on both desktop and mobile platforms, elevating the overall aesthetic of your website.
🎞

Reasons businesses have adopted video homepages
Some of the reasons why businesses might choose to adopt video homepages as part of their marketing strategy:
Grab attention: Video backgrounds immediately catch the eye and are more likely to grab the attention of website visitors compared to static images or text.
Engage audience: Video can be a more engaging medium that allows businesses to tell a story, showcase products/services, and build an emotional connection with their audience.
Enhance brand identity: A well-crafted video homepage can help businesses communicate their brand identity and message in a visually compelling way, which can help differentiate them from competitors.
Improve SEO: Video content can improve a website's search engine optimization (SEO) by increasing the time visitors spend on the site and reducing bounce rates.
Increase conversions: Video content has been shown to improve conversion rates by up to 80% in some cases, making it an effective tool for driving sales and leads.
🎞

Trending Now.
Whether you want to use your own filmed content (you can simply do this on your phone and send us the footage), or something that's sourced from a third-party site like iStock, there are dozens of options available to you.
Many clients are also sourcing drone footage especially to emphasise the size and scale of their business if they have impressive real estate or a large amount of inventory.
Here's a few more website video homepages we've completed:
🏁 Get in touch.
Webtron can work wonders for your website and provide your business with a stunning website video homepage ? Get in touch with Webtron on 1300 932 876 or contact us here.