Webtron Web Design Services
VIC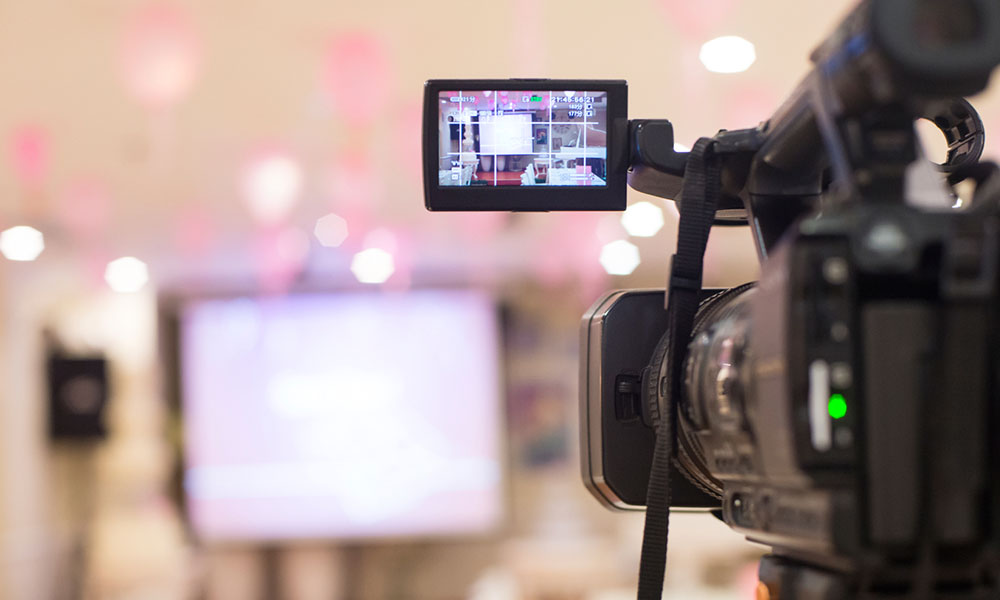 Webcast Your Events 
Webtron can professionally webcast your media presentation over the Internet in real time using streaming technology to distribute a single content source to many simultaneous viewers. We have an experienced team of industry audio visual webcast professionals at your disposal for filming in Mornington Peninsula, Victoria and beyond.
Your webcast can be distributed live or on demand and with real time audio, video, slides and social media integration. 
You're in safe hands
Webtron has many years experience delivering high quality professionally streamed webcasts to corporates and Australian government organisations. Our usual webcast events include:
Press conference webcast 
Announcement webcast
Conference webcast
Training webcast
Product launch webcast
Corporate AGM webcast
Seminar webcast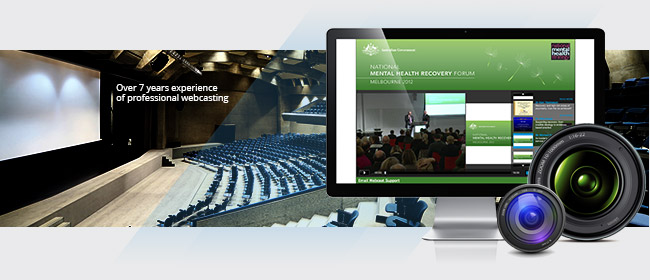 Webtron will provide everything that is needed to conduct a live webcast, so there is no need for viewers to install software, hardware or worry about licenses. We take care of everything.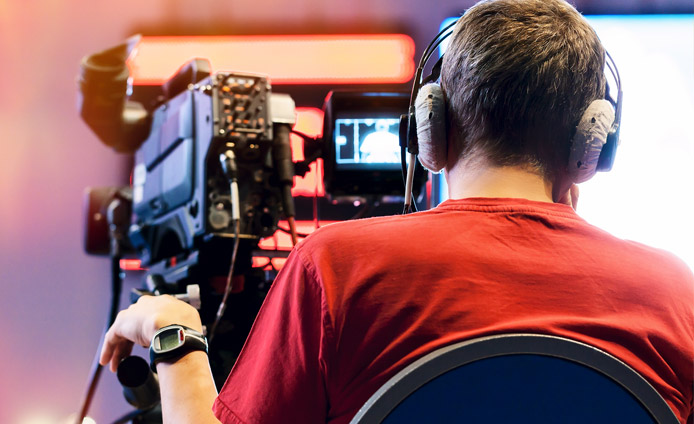 Webtron also provides an online archive service to help maximise your return on investment. Your valuable webcast content can then be distributed or shared via video on demand, as long as you wish. Think of your content as a valuable resource for your organisation. 
Webcast to computers and mobile devices

Experienced, talented and professional
Why choose us?
Our experienced and talented team of webcast professionals are Melbourne based
Professionally filmed with an onsite cameraman and webcast engineer
Webcast live or webcast video on demand
Custom page colours, branding and logos
Synchronised PowerPoint slide presentations or video presentations
Access anywhere and anytime
Apple mobile iOS streaming
Interactive Q & A chat facility or Twitter feed
Online archiving for future reference
Our on the ground crew travels Australia wide to webcast events
For your next Webcast or Webinar event we can help you customise your presentation to your needs. Ask us how on 1300 932 876. With services available in Mornington Peninsula, Victoria and across Australia, it couldn't be easier. 
Two new winning business websites from Webtron: This month, Webtron Web Design created two new business websites for Jim's Mowing … Read More

Happy Christmas from Webtron Let me take this opportunity to wish you a Merry Christmas and a Happy New Year from the … Read More

Q. The big questions is when will the NBN coming to my area and what speed will it be? A. This … Read More